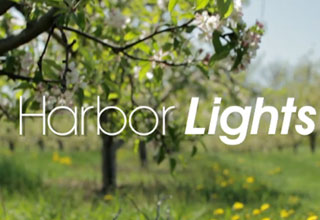 Harbor Lights TV is returning to WNIT with its third series. A 30-minute show focusing on interesting projects, people, places and events in the communities throughout Southwest Michigan, Harbor Lights debuted in September 2012. Series 3 of Harbor Lights TV will feature eight episodes, including a fresh look at some of your favorite segments with never before seen footage, some interesting new stories and more.
Harbor Lights Series 3 premieres on WNIT Friday, November 1, at 7:30 p.m. with a repeat on Saturday, November 2, at 4:30 p.m. and runs for eight consecutive weeks at these same times.
Harbor Lights TV is a magazine format show created, co-produced and hosted by Benton Harbor native Dawn Yarbrough and aired in partnership with WNIT.
"WNIT is all about connecting our communities," said Vice President of Production Angel Hernandez. "Our quaint towns and cities, the beautiful farmlands, rivers, and pastures that makes this place called Michiana special. Harbor Lights focuses on one of our areas most beloved regions, Southwest Michigan. We are so proud to be able to work with Dawn Yarbrough and tell the stories about the people, places, and things that make Southwestern Michigan special. By doing so we all benefit."
For more information, please go to HarborLightsTV.com for broadcast details.