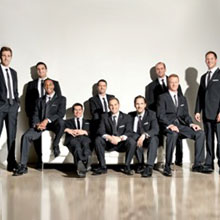 This is the last chance to get the best seats in the house for Straight No Chaser!
Having trouble coming up with that perfect holiday gift for that someone special? Here's your solution!
Straight No Chaser returns to the Morris Performing Arts Center on Thursday, December 19, 2013 with their latest show, Under the Influence. WNIT has tickets remaining in a special block of "best in the house" seats that are available only to WNIT supporters.
Tune in to WNIT on Monday, December 2 at 8pm for Straight No Chaser: Songs of the Decades to get tickets. For more info or to get tickets now, click here: Straight No Chaser Tickets! or call 574-675-9648 x311.