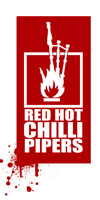 Welcome to The Kilted Generation! Bagpipes with attitude. Drums with a Scottish accent. The Red Hot Chilli Pipers have been rocking the world from New York to Beijing with musicianship of the highest order and a passion for pipes that will leave you breathless.
WNIT is thrilled to welcome The Red Hot Chilli Pipers to the Lerner Theatre in Elkhart, Indiana on Sunday, August 11, 2013 at 3pm. WNIT is your source for prime seats to this family friendly musical experience. Elkhart County's own bagpipe player, 11 year old Liam McCrindle, will open the show, followed by Michiana favorite, Kennedy's Kitchen. Call 574-675-9648 to get your tickets or click here!
---
What do you think? Leave your comments below or you can go back home.