Dinner & A Book
Dinner & A Book - Buffalo West Wing
This video is not available right now. Check again later.
Episode #1013 - Buffalo West Wing
For mystery, mayhem and a great White House menu prepared by the chief White House chef, join me and my guest author Julie Hyzy as we discuss her latest book, Buffalo West Wing on Dinner and a Book
Original Airdate: April 23, 2011
The Book
Buffalo West Wing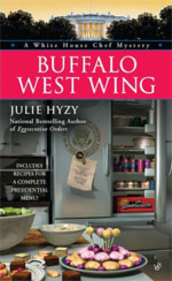 Web Extras
What do you think? Leave your comments below.