Dinner & A Book
Dinner & A Book - Eiffel's Tower
This video is not available right now. Check again later.
Episode #1002 - Eiffel's Tower
Join me and my guest Tuck Langland as we discover, how, when and why the Eiffel Tower in Paris was built while cooking up some snails, Steak Frites, Salad and Mousse Au Chocolate as we discuss Eiffel's Tower by Jill Jonnes on Dinner and a Book.
Original Airdate: May 07, 2011
The Book
Eiffel's Tower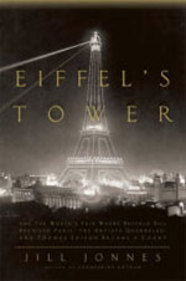 Web Extras
What do you think? Leave your comments below.