Dinner & A Book
Dinner & A Book - Gourmet Rhapsody
This video is not available right now. Check again later.
Episode #1004 - Gourmet Rhapsody
Join me and my guest, Mike Keen as we follow the last 48 hours in the life of reviled French food critic, Paul Arthens, while preparing some French dishes for your approval.
Original Airdate: January 29, 2011
The Book
Gourmet Rhapsody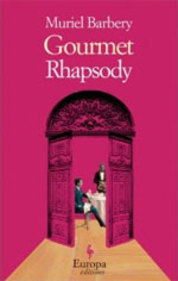 Web Extras
What do you think? Leave your comments below.