Dinner & A Book
Dinner & A Book - Iran Awakening
This video is not available right now. Check again later.
Episode #705 - Iran Awakening
What are some of the traditional Iranian foods that mothers prepare for their families? Join me and my guest Mana Derakhshani as we discuss Noble prize winning author Shirin Ebadi's book IRAN AWAKENING and learn more about this remarkable author's life on DINNER AND A BOOK.
Original Airdate: October 06, 2007
The Book
Iran Awakening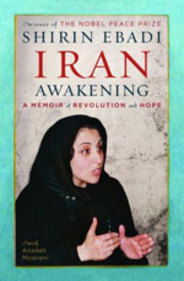 Web Extras
What do you think? Leave your comments below.