Dinner & A Book
Dinner & A Book - Me Talk Pretty One Day
This video is not available right now. Check again later.
Episode #501 - Me Talk Pretty One Day
Barrel Fever, Naked, Holidays on Ice, Dress Your Family in Corduroy and Denim and Children Playing Before a Statue of Hercules: An Anthology of Outstanding Stories
Original Airdate: December 30, 2008
The Book
Me Talk Pretty One Day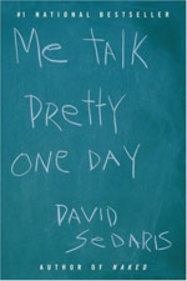 Web Extras
What do you think? Leave your comments below.