Dinner & A Book
Dinner & A Book - Snow Country
This video is not available right now. Check again later.
Episode #707 - Snow Country
To this haunting novel of wasted love, Kawabata brings the brushstroke suggestiveness and astonishing grasp of motive that earned him the Nobel Prize for Literature. As he chronicles the affair between a wealthy dilettante and the mountain geisha who gives herself to him without illusions or regrets, one of Japan's greatest writers creates a work that is dense in implication and exalting in its sadness.
Original Airdate: October 20, 2007
The Book
Snow Country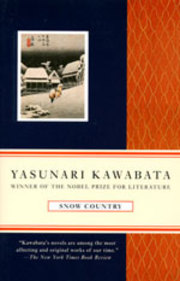 Web Extras
What do you think? Leave your comments below.