Dinner & A Book
Dinner & A Book - The Last Station
This video is not available right now. Check again later.
Episode #1007 - The Last Station
Join me and my guest Alice Martin was we prepare Russian borsht, beef stroganoff, a stewed fruit compote and sip vodka while discussing Jay Parini's The Last Station, a novel of Leo Tolstoy's final year on Dinner and a Book.
Original Airdate: December 17, 2011
The Book
The Last Station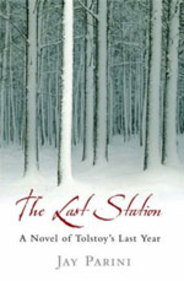 Web Extras
What do you think? Leave your comments below.