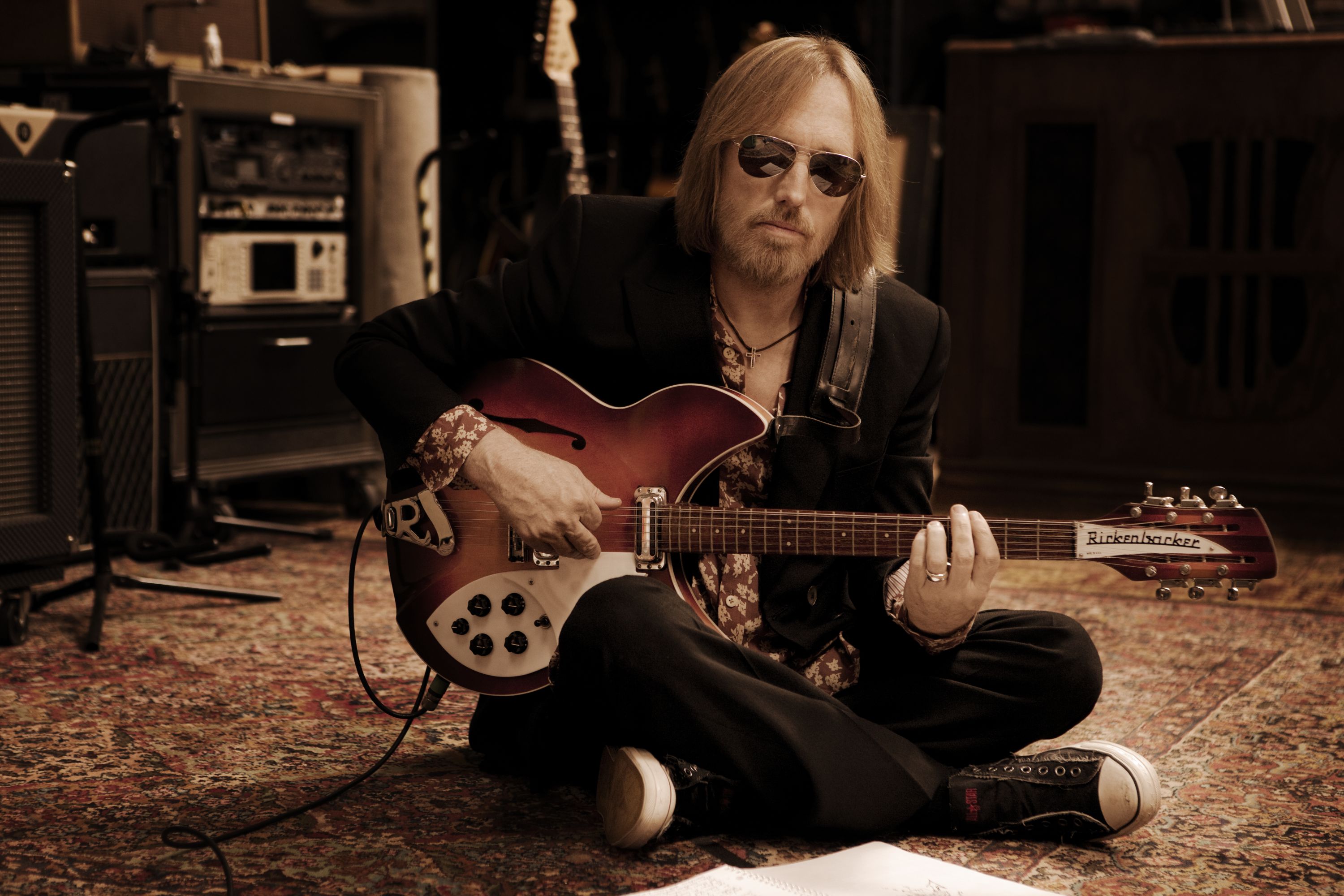 Music Icons Take Center Stage in PBS Special Programming in November and December!
- Tom Petty, Donny Osmon, Paul Simon Among the Classic Performeres Featured, Along with Never-Before-Seen Footage of Peter, Paul and Mary at Newport -

Music lovers will have something to celebrate when PBS premieres its lineup of special programming in November and December. From legendary rocker Tom Petty to the King of Romance himself, Engelbert Humperdinck, there's something for every pop music aficionado.

Early footage from the most honored folk trio in history will be featured in Peter, Paul and Mary's seventh PBS special, PETER, PAUL AND MARY AT NEWPORT 1963-65 (airing Sunday, November 25 at 8 pm & Saturday, December 1 at 9 pm), which presents never-before-seen performances filmed during the group's emergence. It is also a flash of insight and revelation into the 1960s, a time that was both turbulent and filled with hope.

The 17 archival Newport songs in the documentary include "The Times They Are A-Changin'," "If I Had a Hammer," "Blowin' in the Wind," as well as the only filmed renditions of Peter, Paul and Mary's "Jesus Met a Woman at the Well," "San Francisco Bay Blues," "Rising of the Moon" and The Weavers' "Wasn't That a Time."

During their 30th anniversary tour in 2006, Tom Petty and The Heartbreakers returned to Petty's hometown of Gainesville, Florida for a rocking hometown performance.TOM PETTY AND THE HEARTBREAKERS – FROM GAINESVILLE: THE 30TH ANNIVERSARY CONCERT (airing Saturday, November 24 at 9:30 pm) shows the band being welcomed as hometown heroes at the Stephen C. O'Connell Center.

By the time they arrived in Gainesville, Tom Petty and The Heartbreakers had been inducted into the Rock and Roll Hall of Fame, sold millions of records, and Petty had become a rock icon. Alongside guest star Stevie Nicks, the band performs some of their biggest hits, such as "Mary Jane's Last Dance," "I Won't Back Down," "Learning to Fly" and "American Girl."

From his teenage days to today, through thousands of concerts and millions of records, Donny Osmond has remained an international household name with a devoted fan base. DONNY OSMOND: ONE NIGHT ONLY! (airing Saturday, November 24 at 8 pm & Thursday, November 29 at 9:30 pm) brings the final performance from Osmond's sold-out 2017 United Kingdom tour to PBS audiences for the first time.

"I have been touring literally all my life, so it's quite a statement to say that this tour was definitely my favorite that I've ever done," Osmond said.

DONNY OSMOND: ONLY NIGHT ONLY! features both new and old favorites, including "Puppy Love," the Beatles' "The Long and Winding Road" and "Any Dream Will Do" from Joseph and the Amazing Technicolor Dreamcoat; Osmond played the title role in the musical's record-breaking six-year run. It is the definitive concert for this pop culture icon.

Another living legend, Engelbert Humperdinck, returns to PBS with Engelbert HUMPERDINCK IN HAWAII: MY MUSIC (airing Saturday, November 24 at 6:30 pm), a concert recorded in August 2018 at Honolulu's historic Hawaii Theatre Center. In his nearly 50-year career, the King of Romance has sold more than 140 million records and earned four Grammy nominations, a Golden Globe and a star on the Hollywood Walk of Fame.

Humperdinck's music has transcended time, and his voice continues to connect with audiences today. This concert performance includes a selection of romantic favorites, such as "After the Lovin'," "Release Me," "Spanish Eyes" and "Quando Quando Quando."

In 1991, Paul Simon performed a free concert for one of the largest crowds ever gathered in New York City's Central Park. PAUL SIMON'S CONCERT IN THE PARK (airing Sunday, November 25 at 6 pm) features favorites from Simon's Graceland and The Rhythm of the Saints albums, along with the classics he performed as half of the legendary folk duo Simon and Garfunkel, such as "The Sound of Silence" and "Bridge Over Troubled Water."

PAUL SIMON'S CONCERT IN THE PARK showcases a 17-piece band (including a young Chris Botti), 10 Bahian drummers, and musicians from Brazil and South Africa. Actor Chevy Chase also joins Simon onstage for "dueling saxophones" and a rousing rendition of "You Can Call Me Al."

PBS will also air an encore of 70s SOUL SUPERSTARS: MY MUSIC (Sunday, December 2 at 8 pm & Wednesday, December 5 at 8 pm). This once-in-a-lifetime gathering of soul legends is hosted by Patti LaBelle and showcases some original performers singing their greatest hits. Featured artists include the Commodores, the Chi-Lites, Yvonne Elliman, the Emotions and more.