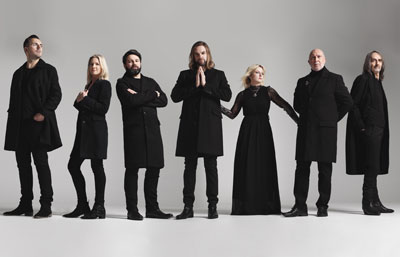 Wednesday, November 7 at 7:30pm
Morris PAC - South Bend, IN
Rumours of Fleetwood Mac, the world's finest tribute to Fleetwood Mac, comes to South Bend for the first time with a brand new show celebrating 40 years of the iconic Rumours album. Encompassing nearly five decades of legendary music and channeling the spirit of Fleetwood Mac at their very best, Rumours of Fleetwood Mac offers a unique opportunity for fans, both old and new, to rediscover the songs and performances that have ensured Fleetwood Mac's place as one of the most loved bands of all time.
"An extraordinary emotive performance of Fleetwood Mac" - MICK FLEETWOOD
Private Soundcheck Meet & Greet Packages and Regular Ticket Packages available now!