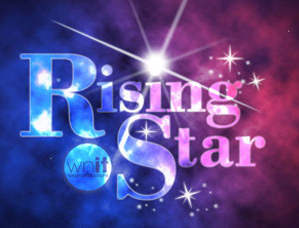 Viewers to Vote for Their Favorites Among the Five Finalists From Each Region
WNIT'S "Michiana's Rising Star" returns for the second year as it once again searches for the best talent the Michiana area has to offer.
Coming off the success of last year's inaugural event WNIT has made upgrades to its already popular event in order to showcase even more talented performers around the area. Angel Hernandez, Vice President for Production at WNIT said, "This year we added a new wrinkle in that we produced special hour shows from each of the locations so viewers will have a chance to see expanded performances from all four of our regional auditions.The talent is outstanding! Viewers will have their work cut out for them just trying to pick which performers move on. You are in for a real treat!"
The competition started in March with a call for entries. Judges selected the top 100 performances and assigned them to one of four regional locations: Warsaw, Elkhart, South Bend, and Benton Harbor where the field was narrowed to 5 winners from each location.
Beginning Thursday, July 10th from Warsaw, and the following three Thursdays in July, WNIT will broadcast each performance from the individual regional auditions. The viewing audience will learn which five performers were picked by the judges, and then they will narrow the field to 3 finalists from each region by voting via text messaging.
The four regional contests are:
July 10 - Warsaw Regional
July 17 - Elkhart Regional
July 24 - South Bend Regional
July 31 - Benton Harbor Regional
The grand prize winner will be selected at the conclusion of "Live Week," which also airs at 8:00pm on WNIT (Channel 34.1) from August 3-8, and receive $1,000 in cash and the opportunity to appear on WNIT programming.
In addition, WNIT will be hosting a Grand Finale Dinner/Viewing Party August 8 at the Century Center in downtown South Bend with dinner and a viewing of the finale followed by live entertainment and dancing. There will also be exclusive performances by Rising Star finalists throughout the evening.