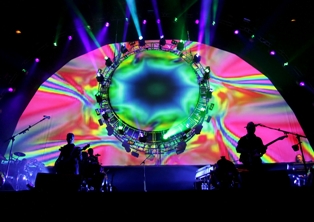 BRIT FLOYD - The World's Greatest Pink Floyd Show, is coming to the Morris Performing Arts Center on Friday, June 20th and WNIT has your tickets! Join WNIT as we welcome BRIT FLOYD to Michiana. Join WNIT on Tuesday, April 15 at 9pm on 34.2, Saturday, April 19 at 8pm on 34.2 and Saturday, April 26 at 9:30pm on 34.1 and 34.2 as we present the new television special Brit Floyd Live at Red Rocks. Get your tickets today!
During the broadcast you will be learn how to get your tickets to the World's Greatest Pink Floyd Tribute Band as they bring their Discovery World Tour 2014 to South Bend. Get your tickets through WNIT and be entered to win a chance to attend an exclusive sound check for WNIT members featuring songs not performed in the live show, a meet and greet, and photo and autograph opportunity.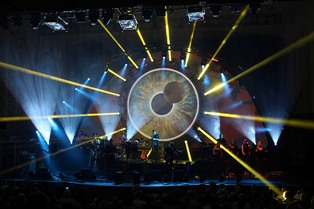 A SPECTACULAR NEW LIVE PRODUCTION FEATURING MUSIC FROM ALL FOURTEEN PINK FLOYD STUDIO ALBUMS PLUS A DAZZLING NEW LIGHT AND LASER SHOW!
Having performed to over one million fans around the world since it's first show in Liverpool, England in January 2011, Brit Floyd - The World's Greatest Pink Floyd Show, returns to North America from March to June 2014 to perform DISCOVERY, a stunning new three hour chronological musical journey spanning the entire recording career of Pink Floyd from 1967 - 1994.
Named after Pink Floyd's recent box set of the same name, and featuring music from the Syd Barrett led '60s psychedelic pop of 'The Piper at the Gates of Dawn', through to the nineties 'The Division Bell', and everything in between, the brand new DISCOVERY show will capture in note-for-note detail, all your favorite moments as well as a few lesser known gems, from one of the most outstanding and enduring back catalogues in the history of recorded music.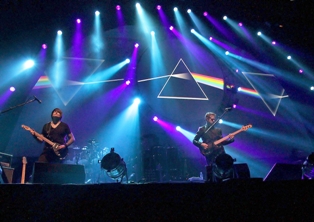 Featuring the trademark Pink Floyd arch and circle light show, Brit Floyd's musical performance will also be accompanied by amazing original video and brand new animation, inspired by the timelessly brilliant artwork designs of longtime Pink Floyd collaborator Storm Thorgerson.
With painstaking attention to detail, replicating every nuance of every Floydian moment both musically and visually, the band's execution of all Pink Floyd's greatest works will make each familiar track sound fresh and pristine.
'The Total and perfect illusion' - Québec Journal
"Mesmerising, absolutely mesmerising. The most exciting tribute show ever!"' - Ticketmaster
Brit Floyd will be at the Morris Performing Arts Center. Get your tickets today!