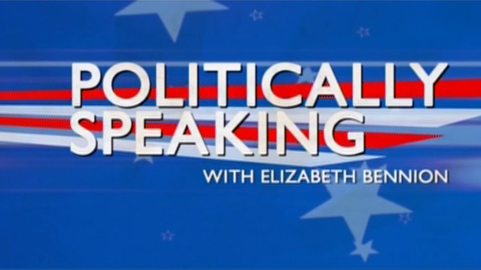 On Sunday, May 4, WNIT's POLITICALLY SPEAKING presents "Higher Education." Hosted by IU South Bend professor Elizabeth Bennion, the program is broadcast live on channel 34.1 each Sunday at 2pm and rebroadcast Monday at 3pm on 34.2.
The panel will discuss the future of public higher education in Indiana and nationwide, with the chancellor's answering questions about cost and debt, curriculum and transferability, retention and graduation rates, public and political support, and the purpose of higher education in today's society.
This will be a pre-taped episode. The chancellors will answer questions from the host and from local college students.
This week's guests:
Thomas Gregory Coley, Ph.D., Chancellor, Ivy Tech Community College-North Central
Terry L. Allison, Chancellor, Indiana University South Bend
Local television stations may use footage from the show to produce their own stories as long as they credit "WNIT's POLITICALLY SPEAKING." Print and broadcast media may also arrange for post-episode interviews with guests at the WNIT studio. Please call the show's producer, Jeannie O'Meara, at 574.675.9648 x 335 to make arrangements.