American Experience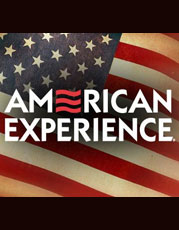 Description
This much-honored PBS documentary series explores American history, one topic or person at a time. Its Peabody Award winners include profiles of FDR and Malcolm X, and such diverse topics as Nixon's 1972 trip to China, the controversy surrounding `Citizen Kane' when it was released, and the Battle of the Bulge. In addition, its Scottsboro Boys film won an Emmy, and seven entries (including the Scottsboro and Kane films) earned Oscar nominations.
Upcoming Episodes
2808

An account of an incident at a Titan II missile complex in Damascus, Ark., in 1980 that almost caused the explosion of a ballistic missile carrying a nuclear warhead 600 times more powerful than the bomb that destroyed Hiroshima. The near-calamity was kicked off when a socket fell from the wrench of an airman performing maintenance in a Titan II silo and punctured the missile, releasing a stream of highly explosive rocket fuel. Included: first-person accounts of USAF personnel on the scene. (120 minutes)

| Schedule | Channel | Audio | HD |
| --- | --- | --- | --- |
| | WNIT InFocus 34.2 | Stereo | |

See our full program schedule.
Have questions or concerns about this program's schedule? Contact us.