Great Performances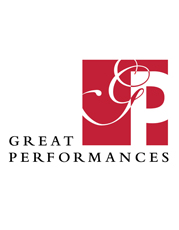 Description
PBS's signature performing-arts series showcases dance, drama, comedy and music ranging from orchestral and operatic to Broadway and the blues. The Lanford Wilson drama `The Rimers of Eldritch' was its first presentation and `Brideshead Revisited' was perhaps its most famous. There have been more than 600 `Great Performances' all told. Some might have been only `reasonable performances' (as Robin Williams once quipped), but many others were distinguished, among them some 50 Emmy nominees.
Links
Upcoming Episodes
The Moody Blues: Days of Future Passed Live

The Moody Blues perform their iconic "Days of Future Passed" album, including "Nights in White Satin" and "Tuesday Afternoon," at Toronto's Sony Centre, where they're accompanied by a full orchestra. The concert also features "Your Wildest Dreams," "Question" and "Ride My See-Saw." (120 minutes)

| Schedule | Channel | Audio | HD |
| --- | --- | --- | --- |
| | WNIT InFocus 34.2 | Stereo | |

See our full program schedule.
Have questions or concerns about this program's schedule? Contact us.
Available Online Episodes

Episodes available on passport:
Already activated your WNIT Passport account? Log In Here