The Program
---
The public dedication and ribbon cutting is on October 7, 2019 at 7:00 PM.
Video of the restored fountain on display at night.
About
On July 21, 1906, J.M. Studebaker gifted the city of South Bend a 28 foot electric fountain which stood for 35 years. The fountain fell into disrepair and was dismantled in 1941. Original pieces of the Studebaker fountain resurfaced in 2009 when a local family donated the items to The History Museum.
---
More Information
The Location and History
The fountain was originally located in Howard Park, South Bend's oldest park. Today it stands in Leeper Park, the city's only park designated as a historic landmark. The fountain's rebirth celebrates the Studebaker legacy as well as our history steeped in innovation.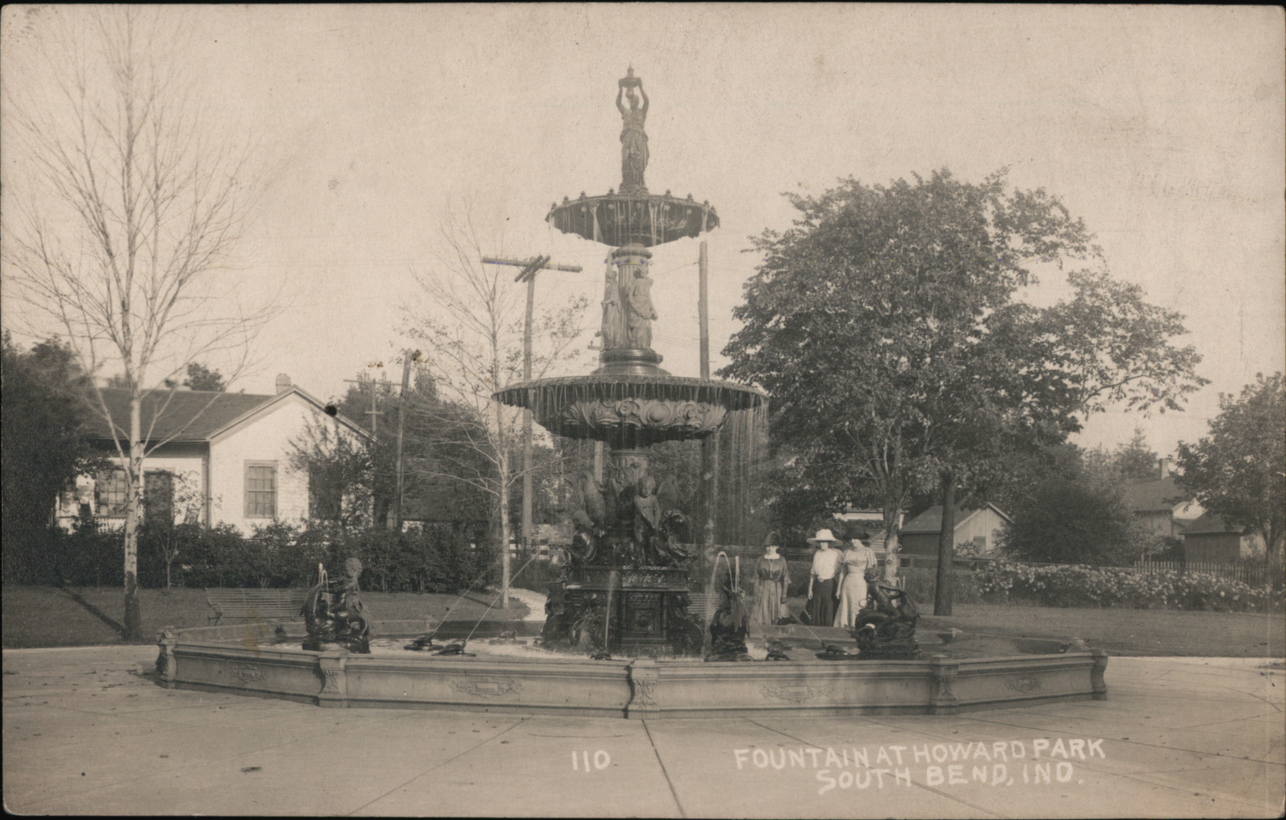 Photo of Howard Park