What's On
Program Previews
Featured Program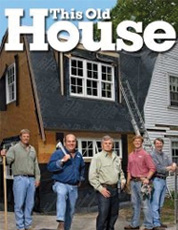 This Old House
See Full Schedule
News and Updates
WNIT to Broadcast Live Fr. Hesburgh Services

On Wednesday, March 4th, WNIT Public Television will air a live broadcast of the Funeral Mass and Memorial Tribute for Rev. Theodore M. Hesburgh, C.S.C., president of the University of Notre Dame from 1952 to 1987 on channel 34.1. The Mass, which is for invited family, Holy Cross religiou...read more.

WNIT Welcomes the Return of The Texas Tenors!

The Texas Tenors return to Michiana on Sunday, May 17, 2015, and WNIT has your opportunity to get prime seating tickets and meet and greet passes for their concert at The Lerner Theatre in Elkhart, Indiana. Experience the talents of Marcus, JC and John as they smoothly blend country, class...read more.