What's On
Program Previews
Featured Program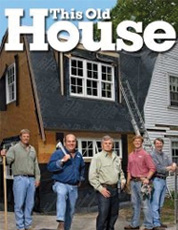 This Old House
See Full Schedule
News and Updates
BRIT FLOYD Returns to South Bend!

WNIT is thrilled to announce that Brit Floyd, The World's Greatest Pink Floyd Show, returns to the Morris Performing Arts Center on Monday, March 16, 2015 with the Space & Time – World Tour 2015. Celebrate an amazing journey through five decades of Pink Floyd! Get tickets before ...read more.

End of Year Tax Planning & Donations

As the year comes to a close, please consider making an additional investment in the future of WNIT – an investment in a remarkable brand of television that is here for everyone to enjoy. As a community-owned station, WNIT is a reflection of your interests, your curiosity, and ...read more.