When you join WNIT , here are some of the benefits you can enjoy!
One year's subscription to WNIT PLANNER - with program schedule and descriptions, and notices about special events and activities (all memberships of $35 and above)
A Thank You Gift (memberships of $50 and above)
WNIT E-Newsletter (all memberships of $35 and above)
Members at the $75 level and above receive the WNIT MemberCard offering savings at area restaurants, arts and cultural events and activities.
Satisfaction of knowing that your contribution serves all of Michiana through quality and diverse programming on WNIT - there's no other place like it on your dial.

---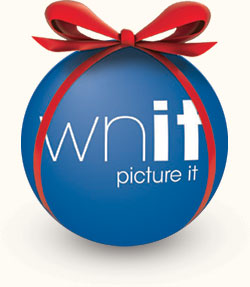 Give The Gift That Lasts All Year!
Looking for the perfect gift that will last all year long? A WNIT gift membership is ideal for folks of all ages! When you give a WNIT membership, the recipient will receive the PLANNER, our bi-monthly program guide for a full year, as well as the monthly WNIT e-newsletter with special features, program information and advance notice of ticket opportunities. If you choose the WNIT MemberCard level as the gift you'd like to give, you will be giving the recipient the opportunity to enjoy 2-for-1 savings at local and regional restaurants, attractions and museums, along with a WNIT 1G flash drive!
There is no better way to share your enthusiasm for public television than with a WNIT gift membership - it's the perfect present for students, parents, business associates and seniors! Best of all, your gift helps everyone in Michiana enjoy the power of public television. For more information, click here or call Member Services at 574.675.9648 x311.
---
The WNIT MemberCard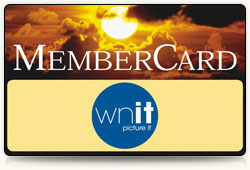 The WNIT MemberCard is just one way we can say thank you to our members for their financial support. It's a great value, providing 2-for-1 dining opportunities at more than 100 restaurants throughout Northern Indiana and Southwestern Michigan in addition to discounts at area attractions and discounts from select online merchants! View the full list of benefits!
The MemberCard is an unbeatable value. Purchase one dinner and get the second dinner for free! All for being a member of WNIT Public Television. Members receive their MemberCard and a directory of participating restaurants, cultural attractions, and selected merchant discounts. Join or renew now and your card will be active for one full year.
Full instructions about how to use the card can be found in your MemberCard directory along with a 1-800 number to call for more information including how to use your MemberCard at other participating public television and radio stations nationwide.
Our MemberCard is a member benefit for your new or renewing membership at the $75 level or more. For more Information:
If your favorite organization is missing from the list, or if you are with an organization that would like to participate in the WNIT MemberCard Program, please contact Cindy McCraner at cmccraner@wnit.org.
Participating organizations and discounts may be subject to change.