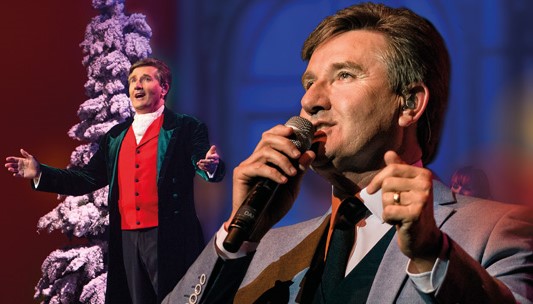 Wednesday, November 29 at 2:00pm
Blue Gate Performing Arts Center
Shipshewana, IN
Take a nostalgic trip down memory lane as Daniel performs hit after hit in the first part of the show. Then the stage is transformed into a Yuletide setting with Daniel singing many Christmas favorites, including "White Christmas", "Merry Christmas To You", and countless other festive classics. It is Daniel's belief that fans, throughout his time on PBS, have brought him to where he is today, standing beside him making his career a success (as did fans in the UK & Ireland before that), and he will be forever grateful to each and every one of them.