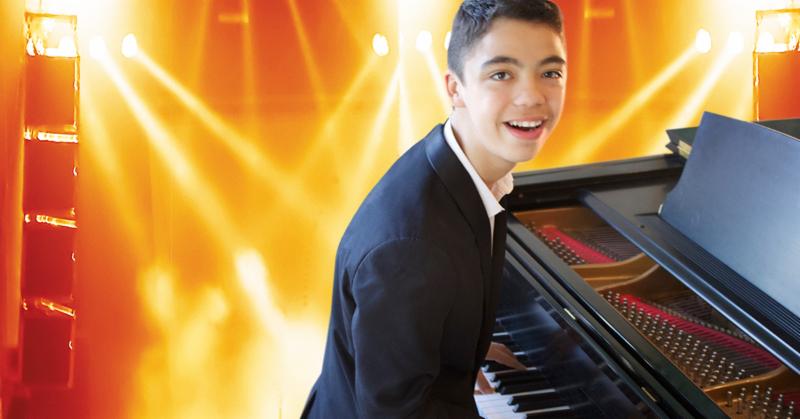 Sunday, May 5, 2019 at 7pm
Acorn Theatre - Three Oaks, MI
Ethan has toured the world, connecting with diverse audiences in countries such as South Africa, Brazil, Canada and Australia. In 2011, he made history as the youngest entertainer to headline a show in Las Vegas, and was recently certified by the Guinness World Records as The World's Youngest Solo Musician to Headline His Own Tour.  In 2010, Ethan made history as the youngest musician to create and host his own award-winning, nationally-televised concert special on PBS, which aired over 600 times on Public Television stations nationwide. Legend Quincy Jones has this to say of his songcraft: "Ethan's imagination and ability to create music from stories is unbelievable.