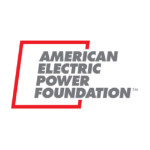 SOUTH BEND, Ind. – The PBS KIDS 24/7 channel enables children and families in Northern Indiana and Southwest Michigan to watch educational programming during evenings and on weekends, when they are most likely to watch television. The American Electric Power Foundation (AEP Foundation), on behalf of Indiana Michigan Power (I&M), will be Powering the Next Generation with a $100,000 donation to help fund the PBS KIDS 24/7 channel.
The donation will support marketing, promotion and educational outreach to parents, teachers and families, sharing the value of curriculum-based educational PBS KIDS programming. PBS KIDS programming helps strengthen children's communication, critical thinking, math and literacy skills while improving school readiness.
"There was a critical need for free, 24/7 curriculum-based programming for children that WNIT has been trying to fill for years. In 2019, we launched the 24/7 channel. The AEP Foundation and Indiana Michigan Power are making it possible for us to increase our outreach and awareness efforts to ensure every child has access to this resource," said Greg Giczi, president and general manager of WNIT (PBS Michiana). "We want to empower families and children with free access to shows and educational activities that coincide with what they are learning at school. The funding from this donation will help keep WNIT as Michiana's largest classroom."
WNIT continues to serve families in Northern Indiana and Southwest Michigan, which it has done for more than 50 years. The PBS KIDS 24/7 channel is available to nearly 130,000 children ages 2–8 in a 22 county area, including portions of I&M's service territory where more than 80,000 of those children live and learn. However, the audience for PBS KIDS goes well beyond children. According to WNIT, television is one of the top ways families spend time together with 89% of parents reporting they watch TV together to support learning at home.
"The 24/7 PBS KIDS channel encourages innovation, creativity and sparks educational opportunities for Indiana Michigan Power's youngest customers," said Katie Davis, vice president of external affairs and customer experience. "The American Electric Power Foundation and I&M believe education is the foundation to providing brighter futures for our communities. The 24/7 PBS KIDS channel will help thousands of families support their children's education in a safe, fun and encouraging environment."
Families can access educational programming, like "Super Why" and "Daniel Tiger's Neighborhood", and educational games on multiple platforms. The PBS KIDS video app offers a first-of-its-kinds integrated games feature. Children can go back-and-forth between a PBS KIDS show and games/activities that extend learning opportunities.
ABOUT WNIT (PBS MICHIANA): WNIT is the local PBS station serving northern Indiana and southwest Michigan. WNIT prides itself on being "Michiana's largest classroom," providing curriculum-based educational programming on PBS KIDS Michiana - WNIT3. The channel is available over-the-air on channel 34.3, live streaming at www.wnit.org, through the PBS KIDS app or on various cable systems as identified at www.wnit.org.
ABOUT THE AEP FOUNDATION: The American Electric Power Foundation is funded by American Electric Power (Nasdaq: AEP) and its utility operating units. The Foundation provides a permanent, ongoing resource for charitable initiatives in the communities served by AEP and initiatives outside of AEP's 11-state service area. The Foundation focuses on improving lives through education from early childhood through higher education in the areas of science, technology, engineering and math and by meeting basic needs for emergency shelter, affordable housing and the elimination of hunger. Our Social and Racial Justice grant program, Delivering On the Dream, is for organizations whose mission and/or programming is committed to positive social and racial justice outcomes. Other Foundation support may be offered to protect the environment, support healthcare and safety, and enrich life through art, music and cultural heritage.
ABOUT INDIANA MICHIGAN POWER: Indiana Michigan Power (I&M) is headquartered in Fort Wayne, and its approximately 2,100 employees serve more than 600,000 customers. More than 85% of its energy delivered in 2020 was emission-free. I&M has at its availability various sources of generation including 2,278 MW of nuclear generation in Michigan, 450 MW of purchased wind generation from Indiana, more than 22 MW of hydro generation in both states and approximately 35 MW of large-scale solar generation in both states. The company's generation portfolio also includes 2,620 MW of coal-fueled generation in Indiana.
American Electric Power, based in Columbus, Ohio, is powering a cleaner, brighter energy future for its customers and communities. AEP's approximately 16,800 employees operate and maintain the nation's largest electricity transmission system and more than 223,000 miles of distribution lines to safely deliver reliable and affordable power to 5.5 million regulated customers in 11 states. AEP also is one of the nation's largest electricity producers with approximately 30,000 megawatts of diverse generating capacity, including more than 5,600 megawatts of renewable energy. The company's plans include growing its renewable 2 generation portfolio to approximately 50% of total capacity by 2030. AEP is on track to reach an 80% reduction in carbon dioxide emissions from 2000 levels by 2030 and has committed to achieving net zero by 2050. AEP is recognized consistently for its focus on sustainability, community engagement, and diversity, equity and inclusion. AEP's family of companies includes utilities AEP Ohio, AEP Texas, Appalachian Power (in Virginia and West Virginia), AEP Appalachian Power (in Tennessee), Indiana Michigan Power, Kentucky Power, Public Service Company of Oklahoma, and Southwestern Electric Power Company (in Arkansas, Louisiana, east Texas and the Texas Panhandle). AEP also owns AEP Energy, which provides innovative competitive energy solutions nationwide. For more information, visit aep.com.