Be My Neighbor Day
Be My Neighbor Day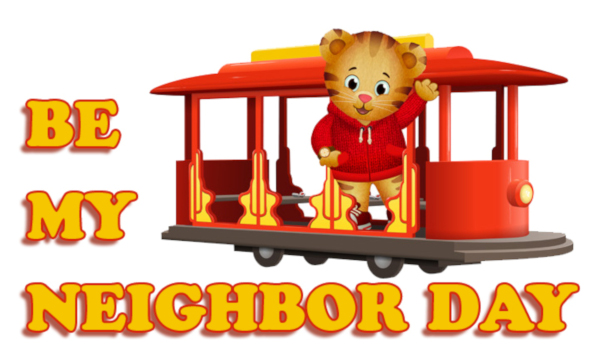 While Daniel Tiger cannot be in our area this summer for the WNIT KIDS CLUB Day in the Park, at the PBS KIDS Day at the South Bend Cubs or other events, you can help Daniel by sharing an inspirational message with your grandma, friend or the community with a "Virtual Hug" as part of the WNIT and PNC Grow Up Great "Be My Neighbor Days."
The first 200 kids to send in their messages will receive a special Daniel Tiger "Be My Neighbor Day" t-shirt!
Step 2: Record Inspirational Message
Hold up your Daniel Tiger coloring page or "Ugga Mugga" Bubble, think of an inspirational message and have a family member record your message on their cell phone and email it to WNIT by filling out the form below.
Think of an inpirational message for your grandma, friend, or the community in general, here are some example messages:
We love you and miss you, grandma and grandpa!
We're thinking of you!
Hope everyone is doing well. We're thinking of all of our neighbors.
We miss you!
Remember to record in horizontal with your phone
Example Videos
Step 3: Submit Your Information And Upload Your Video
If you are having trouble submiting your video or having questions please let us know on our contact page.
---
DANIEL TIGER'S NEIGHBORHOOD © 2012 The Fred Rogers Company. All rights reserved.