Born to Explore With Richard Wiese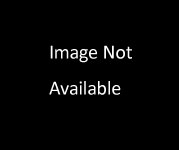 Description
Adventurer Richard Wiese guides viewers on journeys across the continents to find out about unique stories, people and wildlife. Wiese's travels often take him to areas that have been untouched by modern society and harken back to past times. Tracking elusive white rhino in southern Africa, spending time with orangutans in Indonesia, and learning the customs of forest dwellers in the Ugandan jungles are a few of the adventures featured in the half-hour episodes. Wiese has always had a passion for exploration and adventure, even climbing Mount Kilimanjaro at the age of 12.
Upcoming Episodes
Horse Power

Scotland's Shetland ponies; a horse whisperer in Chile reveals how he tames horses; steeplechase racing in Nashville, Tenn.; Arabian stallions in Qatar. (30 minutes)

| Schedule | Channel | Audio | HD |
| --- | --- | --- | --- |
| | WNIT2 34.2 | Stereo | |

See our full program schedule.
Have questions or concerns about this program's schedule? Contact us.