History Detectives Special Investigations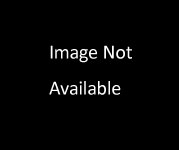 Description
Three investigators -- Wes Cowan, Kaiama Glover and Tukufu Zuberi -- work together to solve some of the biggest historical mysteries from America's past. Four episodes, each focusing on a single case, feature modern forensic science and cutting-edge tools to help solve some of the toughest cold cases in U.S. history. Stories include the sinking of the SS Sultana, the probable death of Glenn Miller, the 1885 murders of six black servant girls and two white women, and the disappearance of Jimmy Hoffa.
Upcoming Episodes
Civil War Sabotage?

The Mississippi steamboat SS Sultana was packed with Union soldiers when it exploded and sank on April 27, 1865. (60 minutes)

| Schedule | Channel | Audio | HD |
| --- | --- | --- | --- |
| | WNIT InFocus 34.2 | Stereo | |

See our full program schedule.
Have questions or concerns about this program's schedule? Contact us.