Home Fires on Masterpiece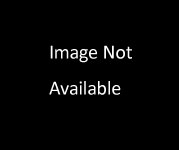 Description
"Home Fires" is a drama series inspired by Julie Summers' nonfiction book "Jambusters." The story follows a group of women living in a rural Cheshire village during World War II. With the war occupying their husbands, fathers, sons and brothers, the women are forced to cope with the pressures of living with limited resources in a nation of disarray. Through their difficulties the ladies find strength by forming the Great Paxford Women's Institute, which helps them maintain hope and order in their community as Britain crumbles around them.
Upcoming Episodes
Steph struggles to meet the harvest quota and risks losing the farm. (60 minutes)

| Schedule | Channel | Audio | HD |
| --- | --- | --- | --- |
| | WNIT HDTV 34.1 | Stereo | HD |

See our full program schedule.
Have questions or concerns about this program's schedule? Contact us.