Make48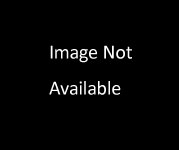 Description
This unique series provides an inside look at the steps and strategies involved in developing a product, from concept to completion. Teams develop an idea, make a prototype, then pitch their ideas to a panel of industry judges -- all in 48 hours. Mentors offer advice to the teams on product design and development as they work on their inventions. In the end, three products are chosen to be developed for the marketplace.
Upcoming Episodes
Follow Our Winning Team on Industry Field Trip!, Pt. 2

The winning team works through product design and prototyping; special issues associated with consumer product testing, safety, marketing rules and practices; the winning team retains its patent. (30 minutes)

| Schedule | Channel | Audio | HD |
| --- | --- | --- | --- |
| | WNIT InFocus 34.2 | Stereo | |

See our full program schedule.
Have questions or concerns about this program's schedule? Contact us.