Mexico: One Plate at a Time With Rick Bayless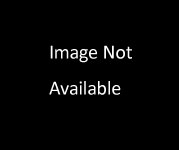 Description
Rick Bayless is an American chef, born in Oklahoma, who specializes in modern interpretations of traditional Mexican cuisine. In this series, he encourages home cooks to incorporate the vibrant flavors of Mexican cuisine into their everyday cooking. Bayless travels throughout Mexico, highlighting the country's landscape as well as the nation's culinary finds -- including a taco tour of Tijuana, using a 150-year-old crushing wheel to make olive oil and cooking lessons at Ensenada's legendary fish market.
Upcoming Episodes
Chilaquiles, Comforting and Classic

Chilaquiles are a mainstay of Mexico City menus; chilaquiles with tangy tomatillo sauce; traditional chilaquiles with fried butternut strips and a complex pasilla chili sauce. (30 minutes)

| Schedule | Channel | Audio | HD |
| --- | --- | --- | --- |
| | WNIT HDTV 34.1 | Stereo | HD |

See our full program schedule.
Have questions or concerns about this program's schedule? Contact us.