Vibrant Light: Stained Glass of the Basilica at the University of Notre Dame
Watch
Airdates
Saturday, December 18th at 9pm (34.1)
Sunday, December 19th at 4pm (34.1)
Saturday, December 25th at 10:30pm (34.1)
Sunday, December 19th at 8pm (34.2)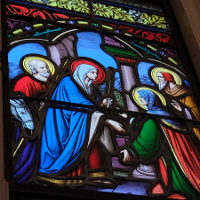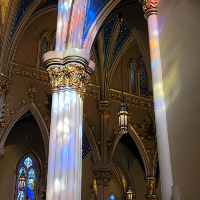 Preview
About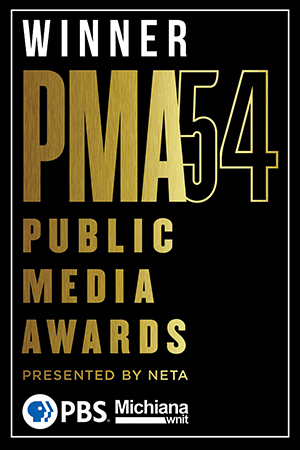 This program was selected in the 54th Public Media Awards.
Father Edward Sorin came to South Bend in the winter of 1842 to start a college and orphanage. He quickly started building what would become the University of Notre Dame. As a priest of the Congregation of Holy Cross, his mission was to educate the mind and heart. Just five years later and because the campus community had outgrown the log chapel, Fr. Sorin decided to build a larger church. By 1870, there was a need for another, larger church with capacity to seat two thousand people and so began construction for what is known today at the Basilica of the Sacred Heart. Stained glass was ordered from the Carmel Du Mans Glassworks, a connection dear to Fr. Sorin in Le Mans, France. He ordered 450 square meters of stained glass which was crafted over 11 years. This documentary travels to France to discover the birthplace of the glass and explores what was happening contemporarily in the United States in architectural style and design.
Over 100,000 visitors each year make their way to the Basilica of the Sacred Heart. Located on the campus of the University of Notre Dame, the Basilica is a reflection of faith and reverence. Forty-four stained glass windows offer beauty and story and are home to one of the world's largest collection of 19th-century French-style stained glass outside of France. The story explores the significance of stained glass through religion, cultural impact, art, design, history and craftsmanship. We'll see the birth of Notre Dame and the art of illuminating stories through powerful images.