World on Fire on Masterpiece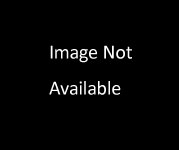 Description
Helen Hunt and Sean Bean star in this sweeping historical drama that follows the intertwined lives of ordinary civilians from Britain, Poland, France, and Germany, during World War II. The series traces the fates of several families from 1939-1940, from the Nazi invasion of Poland to the fall of Paris and beyond. Each of the characters are from different backgrounds and countries, and play different roles in the war, but are ultimately united by their struggle to survive in difficult circumstances.
Upcoming Episodes
As war breaks out, translator Harry Chase vows to help his Polish lover Kasia flee Warsaw, but does not know how to explain this to his sweetheart Lois, who is waiting for him at home in Manchester. (60 minutes)

| Schedule | Channel | Audio | HD |
| --- | --- | --- | --- |
| | WNIT2 34.2 | Stereo | |

See our full program schedule.
Have questions or concerns about this program's schedule? Contact us.