Dinner & A Book
Dinner & A Book - Alice Waters - Chez Panisse
This video is not available right now. Check again later.
Episode #711 - Alice Waters - Chez Panisse
In 1971 in a little known restaurant in Berkley, California, Chef Alice Waters changed the way we would forever look at food. Join me and my guest Mike Keen as we prepare food made with the freshest local ingredients and discuss Thomas McNamee's "Alice Waters -Chez Panisse" on Dinner and a Book
Original Airdate: November 17, 2007
The Book
Alice Waters - Chez Panisse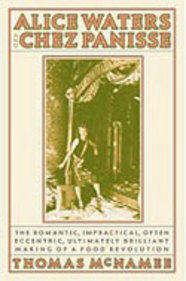 Web Extras
What do you think? Leave your comments below.