Dinner & A Book
Dinner & A Book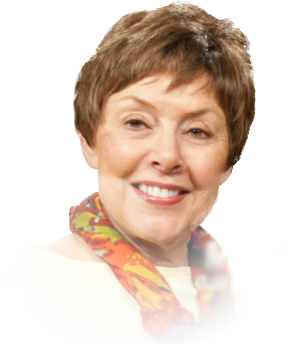 Gail Martin
Gail Martin returns as host of WNIT's Dinner and a Book. "It is an amazing experience to work with so many guests who enjoy cooking as well as discussing a book of substance. The camaraderie of working together in the kitchen is just unbelievable!" she says. "The Rex and Alice A. Martin Foundation remains the exclusive production underwriter for the program and provides a large part of the show's enthusiasm," notes Gail.
Gail's sense of adventure continues with book choices reflecting foreign lands like Spain, France and the Middle East as well as non-fiction books featuring The Founding Gardeners, the gardens of Presidents Washington, Adams, Jefferson and Madison with new guest Emma Wynn, Rocket Boys with Doug Farmwald, a joint venture with the St. Joseph Regional Library's One Book, One Michiana, Al Gutierrez and the Pilgrimage by Paulo Coelho, and The Last Stand with John Goebel. Returning guests are Alice Martin, Tuck Langland, Gabrielle Robinson, Marshall King, Mike Keen , Kathy Freese, Linda Lucchesi and Irene Eskridge.
Dinner And A Book is taped in the Ganey Studio Complex.