Dinner & A Book
Dinner & A Book - Beside the Ocean of Time
This video is not available right now. Check again later.
Episode #609 - Beside the Ocean of Time
Beside the Ocean of Time is set in the Orkney Islands, on the fictitious island of Norday in the mid 1930s. First published in 1994, the novel follows Thorfinn Ragnarson, a boy whose imaginary adventures take us back in time to important moments in the history of the island. Bored with school, he is thought to be lazy and idle by his sisters, the schoolteacher, and others on the island.
Original Airdate: August 16, 2008
The Book
Beside the Ocean of Time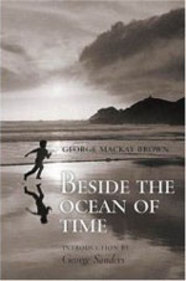 Web Extras
What do you think? Leave your comments below.