Dinner & A Book
Dinner & A Book - Forward From here & No More Words
This video is not available right now. Check again later.
Episode #1102 - Forward From here & No More Words
Join me and my guest, Kathy Freese as we discuss two books by Reeve Lindbergh, the youngest child of Anne and Charles Lindbergh while making breakfast for everyone in the family on Dinner and a Book.
Original Airdate: January 14, 2012
The Book
Forward From here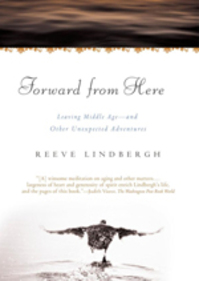 Web Extras
What do you think? Leave your comments below.