Dinner & A Book
Dinner & A Book - Heat
This video is not available right now. Check again later.
Episode #701 - Heat
Did you ever wonder what it would be like to train in a celebrity chef's kitchen? To experience the journey, join me and my guest, Marshall king of the TRUTH as we follow Bill Buford's quest in this book HEAT and try out some simple Italian recipes.
Original Airdate: September 08, 2007
The Book
Heat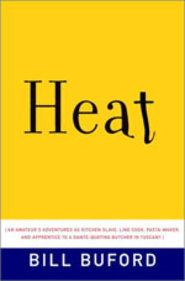 Web Extras
What do you think? Leave your comments below.