Dinner & A Book: His Excellency: George Washington
The video is currently unavailable at this time.
About This Episode
Episode #506 - His Excellency: George Washington by Joseph P. Ellis
Founding Brothers: The Revolutionary Generation, American Sphinx: The Character of Thomas Jefferson, Passionate Sage: The Character and Legacy of John Adam, After the Revolution: Profiles of Early American Culture
Original Airdate:

February 1, 2005
In This Episode
THE MENU

A Mount Vernon Tea
Corn Potato Chowder
Cucumber spread
Martha Washington's Pie
Philadelphia Wine Syllabub
Tea

You can present a tea such as what was presented at Mount Vernon at the time of George and Martha Washington. Light candles around the room and imagine these two very famous people.
The Book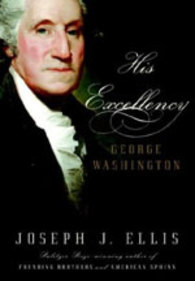 His Excellency: George Washington
By Joseph P. Ellis