Dinner & A Book
Dinner & A Book - Loving Frank
This video is not available right now. Check again later.
Episode #907 - Loving Frank
From Frank Lloyd Wright's architectural beginnings in Oak Park, Illinois, to his fabled Taliesin in Spring Green, Wisconsin, his life was turbulent but consistent. His client, May -mah Borthwick Cheney, accompanied Frank to Germany. Both left spouses and children. To learn more about this period in the life of May-mah Borthwick Cheney and Frank Lloyd Wright from 1907 to 1914, let's meet my guest, Linda Lucchesi, as we discuss Nancy Horan's "Loving Frank" while preparing a fall Wisconsin garden meal.
Original Airdate: October 24, 2009
The Book
Loving Frank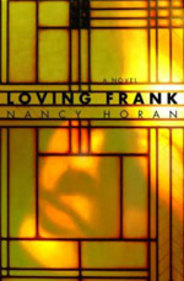 Find this book on Amazon
.
Web Extras
What do you think? Leave your comments below.