Dinner & A Book
Dinner & A Book - Remarkable Creatures
This video is not available right now. Check again later.
Episode #1011 - Remarkable Creatures
Join me and my guest Tuck Langland as we discover fossils along the southern coast of England with a working class girl and a London spinster with food to match the 1800's location in Tracy Chevalier's Remarkable Creatures on Dinner and a Book.
Original Airdate: April 09, 2011
The Book
Remarkable Creatures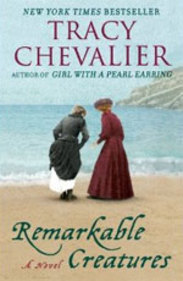 Web Extras
What do you think? Leave your comments below.