Dinner & A Book
Dinner & A Book - Secrets of the Tsil Café
This video is not available right now. Check again later.
Episode #903 - Secrets of the Tsil Café
Caught between traditional old World Italian cuisine and New World American foods, Thomas Fox Averill shows us that food is the reflection of life's shifting flavors. And food is the deepest express of love. Join me and my guest Marshall King as we discuss Secrets of the Tsil Café as we make preparations for a reconciliation meal.
Original Airdate: September 26, 2009
The Book
Secrets of the Tsil Café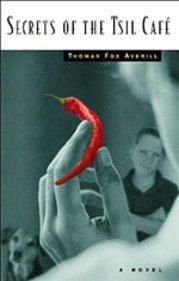 Web Extras
What do you think? Leave your comments below.