Dinner & A Book
Dinner & A Book - The Founding Gardeners
This video is not available right now. Check again later.
Episode #1103 - The Founding Gardeners
Join me and my guest, Emma Wynn, as we discuss The Founding Gardeners by Andrea Wulf. You will discover the gardening habits of Washington, Adams, Jefferson and Madison in this fascinating book, a portrait of our founding fathers as they've never before been seen, on Dinner and a Book.
Original Airdate: January 21, 2012
The Book
The Founding Gardeners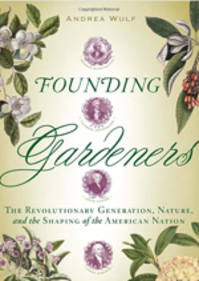 Web Extras
What do you think? Leave your comments below.