Dinner & A Book
Dinner & A Book - The Hundred-Foot Journey
Episode #1303 - The Hundred-Foot Journey
Join me and my guest, Marshall King as we compare French and Indian cuisine in Richard Morais's "The Hundred- Foot Journey on Dinner and a Book.
Original Airdate: January 18, 2014
The Book
The Hundred-Foot Journey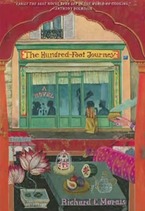 Find this book on Amazon
.
Web Extras
What do you think? Leave your comments below.