Dinner & A Book
Dinner & A Book - The Imperfectionists
This video is not available right now. Check again later.
Episode #1008 - The Imperfectionists
Join me and my guest, journalist, Marshall King, as we prepare some Roman food as a setting for Tom Rachman's behind the scenes look at newspaper journalism in The Imperfectionists on Dinner and a Book.
Original Airdate: December 24, 2011
The Book
The Imperfectionists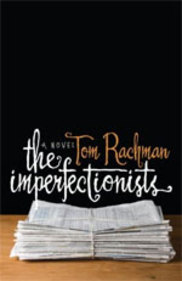 Web Extras
What do you think? Leave your comments below.