Dinner & A Book
Dinner & A Book - The Maverick CEO
This video is not available right now. Check again later.
Episode #911 - The Maverick CEO
Join me and my guests Biomet founder Dane Miller and Mary Louise Miller as we prepare some Miller specialties and discuss "The Maverick CEO" by Patrick Kavanaugh on DINNER AND A BOOK.
Original Airdate: November 22, 2009
The Book
The Maverick CEO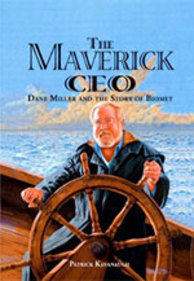 Recipes
What do you think? Leave your comments below.