Dinner & A Book
Dinner & A Book - The Sun Also Rises
This video is not available right now. Check again later.
Episode #710 - The Sun Also Rises
The Sun Also rises is considered the first great novel by Ernest Hemingway. Set in France and Spain, a group of American and English expatriates, scarred by the effects of World War I, follow the action of the bull fight festival in Pamplona, Spain. The novel has undercurrents of suppressed emotion and hidden values.
Original Airdate: November 10, 2007
The Book
The Sun Also Rises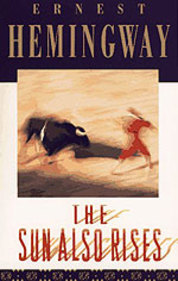 Web Extras
What do you think? Leave your comments below.