Dinner & A Book
Dinner & A Book - The White Tiger
This video is not available right now. Check again later.
Episode #912 - The White Tiger
Our protagonist, Balram Halwai is a complicated man: servant, lower caste in Indian society, philosopher, entrepreneur and murderer. Over 7 nights and in 7 letters to a Chinese premier, Balram tells us the terrible story of how he came to be a success in life--having nothing but his own wits to help him. Join me and my guest, Acorn Theater's artistic director, Kim Clark, as we discuss Booker award winning writer Aravind Adiga's "The White Tiger." We will also prepare some delicious dishes for the men with big bellies.
Original Airdate: December 12, 2009
The Book
The White Tiger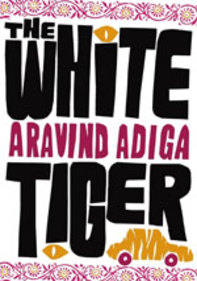 Web Extras
What do you think? Leave your comments below.