Dinner & A Book
Dinner & A Book - Very Valentine
This video is not available right now. Check again later.
Episode #910 - Very Valentine
Join me and my guest, Joe Dimaggio, manager of the Stray Dog, as we discuss Adriana Trigiana's "Very Valentine" and prepare some great Italian food.
Original Airdate: November 24, 2009
The Book
Very Valentine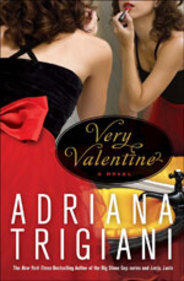 Web Extras
What do you think? Leave your comments below.