Dinner & A Book
Dinner & A Book - Wine and War
This video is not available right now. Check again later.
Episode #1105 - Wine and War
Join me and my guest Tuck Langland as we discuss WINE and WAR: The French, the Nazis and the Battle for France's Greatest Treasure while preparing a tasty Boeuf Bourguignon accompanied by the best wine in the world on Dinner and a Book.
Original Airdate: February 04, 2012
The Book
Wine and War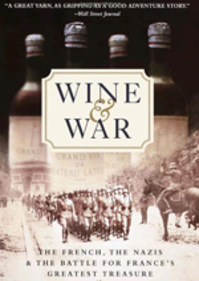 Web Extras
What do you think? Leave your comments below.