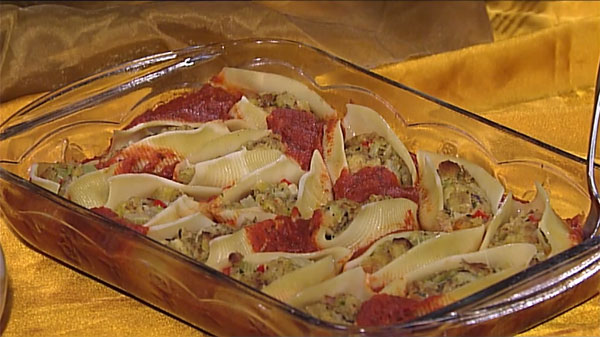 Ingredients
1 box jumbo pasta shells
6 cups leftover stuffing
1 cup turkey pieces- chopped small
1/2 cup shredded mozzarella
Marinara
Olive oil
Directions
Cook shells in boiling water until al dente'- approx 7 minutes. Drain and rinse with cold water to stop cooking.

Place stuffing, turkey and cheese in bowl and combine. Fill a wide-tipped pastry bag with stuffing mixture and pipe into cooled shells. Place in baking dish that has been covered with marinara of choice (store bought is fine). Fill pan with shells and drizzle with olive oil. Bake covered, in 350 degree oven for approx. 30-45 minutes. Makes 15 shells. Enjoy!
---
What do you think? Leave your comments below or you can go back home.