Experience Michiana
Experience Michiana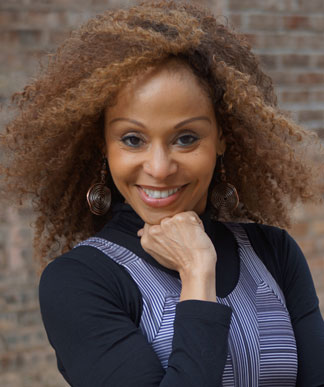 About The Show
Experience Michiana features all things Michiana. We are out in our communities showcasing those things that make our region unique: things to do, places to eat, art and music to experience, and community events and activities.
Experience Michiana gives us the opportunity to highlight what there is to see and do in the 50-mile radius of South Bend. It features segments taking you behind the scenes, letting you know about those don't miss events, and showing you places to go to have a great experience. We'll visit museums, art galleries, community theaters, and so much more. Ride along as our co-hosts get in on the action as they show you just what kind of experiences are waiting for you right here in Michiana.
About Kelly Morgan
Born in Brooklyn, New York, Kelly Morgan moved to Long Island at the age of 10 where she began playing the violin. In high school, Kelly received several awards and honors for her musical performance as well as a scholarship to the prestigious Manhattan School of Music's Young Musicians Program. She has performed with several organizations in the New York Metropolitan area including the famous Down East Orchestra and the Long Island Youth Symphony. During this time, Kelly ventured into other areas of performance. She was accepted as a scholarship recipient to the internationally renowned Alvin Ailey American Dance Theater and performed in various venues in the Tri-State Area including Lincoln Center , The Brooklyn Academy of Music , The 92nd Street Y and The Brooklyn Tabernacle . At the same time, Kelly began acting classes at the Upper West Side Studios. This resulted in guest appearances on PBS's Sesame Street, ABC's All My Children; and leading roles in NBC's Another World, two ABC After School Specials "Seasonal Differences" and "Choices" and several Independent Films. She was also featured in over 50 national and regional commercials for products such as Hallmark, McDonalds. Pepsi, Colt 45, and AT&T.
Like many women, Kelly went back to pursue her college degree after beginning her family. She graduated the first African American valedictorian from Nassau Community College and then went on to Hofstra University on a full scholarship. It was there that she received the distinguished William Lawrence and Rhonda Pinsley Levine Awards for Musical Performance. She graduated Summa Cum Laude from Hofstra University in May of 2002.
In 2003 Kelly moved to South Bend, Indiana to host The Harvest Show, a live internationally syndicated, morning show where she garnered over 2,000 hours of live television. From 2010-2013 Kelly appeared on WBST, as the host of "Holiday Shoppe," a guide to the season's best bargains and "Home Sweet Home," Michiana's version of HGTV! She also hosted several shows for Michiana's Public Broadcasting station WNIT. Currently Kelly is an Adjunct Professor at IUSB teaching African Dance and Afro-Jazz. She is also the Founder and Director of UZIMA! A local Dance and Theater Company that celebrates wholeness, health and life. She is the mother of 3 wonderful children and 2 little dogs.
You can e-mail Kelly at experiencemichiana@wnit.org or reach her by phone at 574.675.9648.